Keeping Active
Keeping active by taking regular exercise can improve your health and reduce the risk of developing major illnesses such as heart disease, stroke, type 2 diabetes. Physical activity and exercise can have immediate and long-term health benefits, whilst making a positive impact on your mental health and wellbeing. Most importantly, regular activity can improve your quality of life.
There are lots of different activities and exercises to suit all ages and fitness levels. The secret is to find an activity that you enjoy and that you can easily build into your lifestyle or why build on something that's already part of your routine.
The possibilities are endless when it comes to the amount of activities available to us. Whether it is going for a walk, cycling, swimming, yoga or joining a gym, there is an activity to suit all ages, fitness levels and abilities. Due to the current Coronavirus situation there are certain restrictions in place.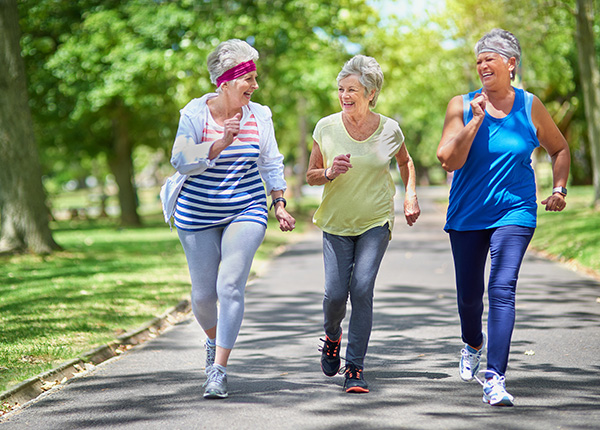 There are many useful online resources available to us including exercise or healthy eating plans, online classes and much more. There has never been a better time to make a difference, gaining fitness and feeling great.
We have pulled together a variety of links to useful websites that can help to inspire you to start exercising and to keep active.
Online Information
The following websites have some great information and a good place to start.
Online Videos
Joe Wicks has a great range of online videos that you can do at home and are suitable for all age ranges including exercises for seniors, in pregnancy, for beginners and even a daily PE class for kids. Why not give it a go! Click here to visit Joe's YouTube Channel