About the Patient Participation Group
Castlegate & Derwent Surgery is a member of the 'National Association for Patient Participation' 

The practice has an active Patient Group which meets every two months to discuss a wide range of subjects that impact on the patients' experience of using our services. Meetings are held with the Practice Management and representatives from the doctors, nurses and reception team.

The Group is keen to become more involved and would welcome any new members from our patients.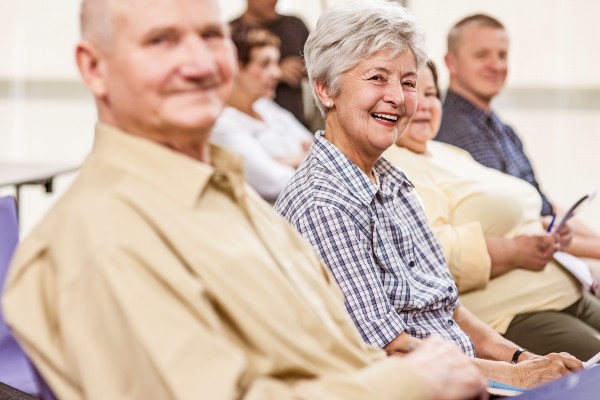 If you would like to join the group, please contact the practice on 01900 705750 or use our dedicated secure online form
Castlegate & Derwent Virtual Patient Participation Group
The group are constantly looking at ways to increase its membership and be representative of the population that the surgery covers.  We appreciate how difficult it can be for people to find the time to commit to meetings and we have therefore launched a virtual patient group – this can be found on Facebook "Castlegate and  Derwent Surgery Patient Forum". 
We aim that the site be used for constructive feedback and consultation, to encourage discussion in the interests of service improvement.
JOIN THE VIRTUAL PATIENT GROUP
Frequently Asked Questions
Q: Why are you asking people for their contact details?
We want to talk to people about the surgery and how well we are doing to identify areas for improvement.
Q: Will my doctor see this information?
No. It is purely to contact patients to ask them questions about the surgery and how well we are doing.  Your doctor will only see the overall results and feedback.
Q: Will the questions you ask me be medical or personal?
They will be general questions about the practice, how we are providing services and what we can do to improve them.
Q: Who else will be able to access my contact details?
No one beyond the practice.
Q: How often will you contact me?
We hold regular meeting every 2 months. We also have a virtial PPG group for members who are unable to attend surgery.
Q: What is a patient participation group?
It is a group of volunteer patients who are involved in shaping the services to patients.
Q: Do I have to take part in the group meetings?
No, but if you you are welcome to attend the PPG meetings(dates published on our website)
Q: What if I no longer wish to be on the contact list or I leave the surgery?
We will ask you to let us know if you do not wish to receive further messages.  If you leave the practice, you will no longer be eligible to remain on the group.