Book Hospital Transport
Patient transport services are provided for those patients whose medical circumstance means they cannot get to their appointment any other way, this means public transport, taxi services and family help. All patients will be assessed on their suitability using some short simple questions when booking, unfortunately due to the high demand friends and family may not travel with the patient unless they are in need of a parent or carer, these are valuable seats and only for patients who require them.

The number to call is 0800 0323240, this must be called by the patient themselves unless there medical condition restricts them from doing so. This service is not provided by the doctors surgery it is an NHS service.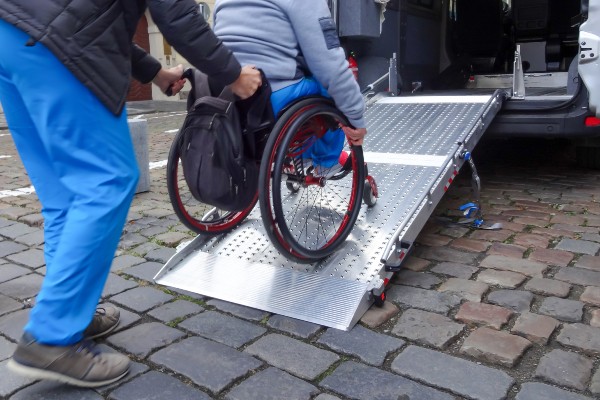 The service provides transport for appointments between 8am and 6pm Monday-Friday (excluding Bank Holidays). To find out if your eligible, visit www.patienttransport.nwas.nhs.uk or phone 0800 0323 240
Frequently asked questions:
Can I use the patient Transport Service? 
You may be eligible for the Patient Transport Service (PTS) if you have a medical or clinical condition which could stop you getting to your appoinrment by other means.
How do I make a booking?
If you think you are eligible, you can make a booking by calling 0800 0323 240. If you are a Haemodialysis or cancer patient, please call 0800 028 9224
When you telephone, you will be asked some simple questions to check if you are eligible. You will need your NHS Number, which is available from your GP or clinic. Please explain about your mobility and any additional needs you have so that the correct ttype of transport is booked for you. The requirement for an escort will also be assessed as part of the eligibility criteria and must be booked in advance. If you register your mobile number when booking, you will receive a reminder and next patient notification.
What can I expect from my journey?
The comfort of the patient is very important and every thing will be done to ensure that the most direct route is taken to the hospital, reducing the travel time.
The PTS will try their best to make sure that you arrive at your appointment ontime. Not all the patients on the ambulance will have the same appointment times so don't worry if you are a little late, you will still be seen by the clinic you are attending.
After your appointment you will be collected as soon as possible. You may have to wait a while for other patients to finish their appointments and then you can travel altogether.
Will I be able to use the service again?
If your condition means that you require assisstance to travel to your hospital or clinic appointments in the future, you will need to complete the assessment process each time you book your transport to determine wether your needs have changed. The only exclusion to this is patients who are receiving treatment for cancer or haemodialysis.