How to Order a Repeat Prescription
Repeat Prescription Requests
If you are on regular medication, then you can usually order a repeat prescription without needing to see the doctor each time. Please note our surgery only issues prescriptions on a 28 day issue.
We need at least three working days' notice to provide a repeat prescription. If possible, order your repeat prescription about a week before your medication is due to run out. Patients who receive blister packs should re- order on week 3. 
We will work hard to have your prescription ready for you to collect within 72 hours (3 working days) of receiving your request. Please use the table below to determine when your order will be ready for collection from the pharmacy of your choice.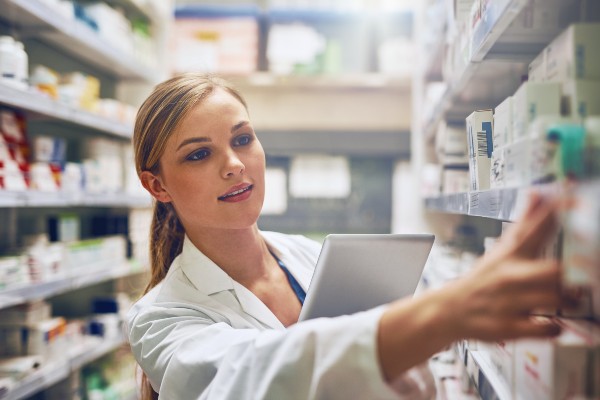 Occasionally there may be a delay, beyond 72 hours, when medication has to be specifically ordered or we need to discuss your request with a clinician for quality or safety reasons.
Please allow additional time for bank holidays and weekends as these are non-working days for the surgery.
Due to the Cororavirus pandemic, we are currently advising patients to allow 5 working days for the processing of prescriptions
When Will My Prescription Be Ready?
| | |
| --- | --- |
| Day Ordered | Prescription Available |
| Monday | Thursday After 4pm |
| Tuesday | Friday After 4pm |
| Wednesday | Monday After 4pm |
| Thursday | Tuesday After 4pm |
| Friday | Wednesday After 4pm |
| Weekend | Thursday After 4pm |
Please remember that you can only have repeat prescriptions where these have been authorised by your doctor, and then only for the long-term treatments they have prescribed for repeat issue. Patients who require long-term medication may have their treatments authorised by their doctor for repeat issue.  You may then request this medication without seeing your doctor on every occasion. Your doctor will check and sign every prescription and review your treatment with you periodically to ensure it remains appropriate. You will have a written record of your medication, which you should show to anyone else who treats you.
How to order a repeat prescription

Telephone: call 01900 705751 - We have recently made changes to our Prescription line message to allow patients to select the destination of their prescription. We would like to remind patients when calling our prescription line to listen carefully to the options available and select the appropriate number for your choice of pharmacy. A selection mst be made to continue the call. We will then process your prescription to the destination that you select. The choices available for your prescription are ..... Press....

Castlegate Pharmacy
Castlegate & Derwent Dispensary
To collect prescription from our Reception
Allisons
Boots Cockermouth
Other 

In Surgery: please post your repeat medication requests in the box located in our waiting area. 
Online: using Patient Access or The NHS App.

You or your carer must order your prescription directly from the surgery. We cannot accept requests for medication via a pharmacy or other third party.
Online Patient Access
The easiest way to order your repeat prescription is online via Patient Access. The surgery receives this information directly and this system has several advantages:
It is still the quickest way of requesting repeat prescriptions - you are communicating directly with the practice (You will still need to leave 72 hours for collection)
You can send the request at any time 24/7 and it will be dealt with during surgery opening hours
It frees up our Medicines Management prescription line so that they have more time to answer queries
In the near future it is planned that you will be able to see the results of your blood tests as well as your medical history via Patient Access
When ordering repeats directly via Patient Access you must specify which pharmacy you wish to collect from. This ensures that prescriptions always get to the right place first time. 
For example, the local Cockermouth choices are:
Castlegate Pharmacy, Isel Road 7am - 10pm Mon-Sat and 10am-8pm Sun.
Allisons Main Street: 8.30am-6pm Mon-Fri, Sat 8.30am-4pm closed Sun.
Boots Main Street: 8.30am-6pm Mon-Fri, 9am-5.30pm Sat, closed Sun
Or you may have another preference. You may choose a different chemist for each prescription.
Will I definitely get my prescription?
For your safety, the doctor may need to speak to you before deciding whether to issue a prescription. Reception staff can't know in advance whether the doctor will authorise your request. They can only direct it to the Medicines team.
If any of your items cannot be issued, we will try to phone you to let you know. If we are unable to contact you then, unfortunately, we can only let you know when you come to collect the prescription. Please ensure you let us know of any change of address or phone number, including mobiles.
Problems or questions
If you need to speak to someone about your prescription please telephone 01900 705751
Your local Pharmacist can also advise on what your medications are for and how best to take them.
Medication Reviews
The Doctor or Nurse will need to review your medication every so often to make sure the medications are working as they should and are still suitable for you. Sometimes they will need to see you or speak to you to discuss this with you. We may contact you to let you know that you need an appointment before your prescription can be issued.
We have in place a system for reviewing patients on repeat medication with long term conditions using your birth month. 
Home deliveries
If you would like to have your medications delivered, you must arrange this with your preferred pharmacy each time. We are not responsible for deliveries and cannot ensure that the pharmacy delivers on time.
Help us to help you
Order your medicines a week before you run out. Allow three working days minimum.
Try to plan ahead. Order early to cover holidays.
Only order items that you need. If you have stopped taking any of your medicines, please tell your doctor or nurse.
Attend for your regular medication reviews.
Thank you for your co-operation – it will help us to provide an efficient service.
Dispensary
We are a dispensing practice which means that patients who live more than a mile from a pharmacy are registered as a dispensing patient. This means your repeat medication will always be ready to collect from the Dispensary after 3 working days. Please allow additional time for bank holidays and weekends as these are non-working days for the surgery.
| | |
| --- | --- |
| Day | Dispensary Opening Times |
| Monday | 9.00am - 6.30pm |
| Tuesday | 9.00am - 6.30pm |
| Wednesday | 9.00am - 6.30pm |
| Thursday | 9.00am - 6.30pm |
| Friday | 9.00am - 6.30pm |
| Weekends | CLOSED |