LGBTQ+ Inclusive Practice
Our surgery is a LGBTQ+ inclusive practice, our aim is to provide our LGBTQ+ patients with the best possible care.

Studies show that LGBTQ patients are more reluctant to access healthcare and may delay/ avoid getting treatment due to fears of encountering LGBT phobia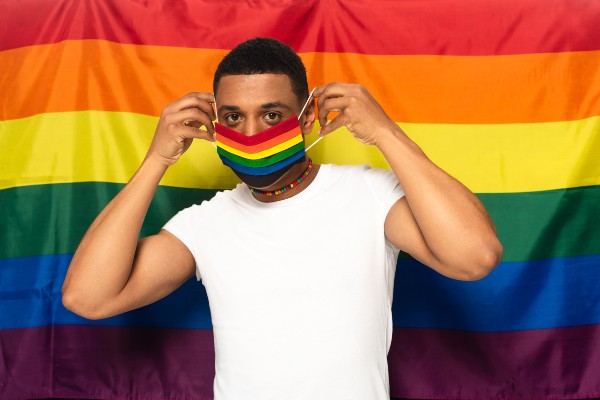 At Castlegate & Derwent Surgery we are committed to ensuring people feel confident to use our services no matter who you are and we are committed to making sure all our patients feel supported and listened to. We are a safe space and will offer provide discrete, confidential information and advice.
Our Aims
Try our very best to book appointment with the same clinician for continuity of care.
Communicate well in a positive way to allow our LGBTQ+ patients to use our service with confidence.
We will address patients by their preferred name, title and pronoun- we will never assume and will always ask your preference, recording this on your medical record so we do not need to ask you next time but please feel free to let us know if any of these details change.
We are working with local support groups and can signpost you to these services.
If we make a mistake- please excuse us and we will always apologise.
If you think we can do something better, please let us know.
Health Screening
It is important that we have information about your gender identity and sexual orientation as this may allow us to invite you to appropriate health screening for you.
Breast cancer screening, cervical smear screening, abdominal aortic screening and bowel cancer invitations are gender specific, so if you are transgender you may not be invited to the correct screening unless you let us know.
Sexual Health
Your GP may need to be aware of your sexual orientation in order to give you the best possible care for your medical problem.
If your GP is made aware of your sexual orientation and gender identity this can help identify your health care needs. Only you can decide if you would like to share with us what sexual identity best describes you.
By asking you these questions we are trying to become more inclusive as a practice and allow patients to self-disclose this information, if you choose to and improve health outcomes as a result. Please speak to a member of our Reception team for details of how to do this, we will be shortly creating a form that you can collect from our Reception and also a facility to do this online from our website.
More resources and local groups