Caring for our community
Our team were delighted to contribute to a fantastic project this week at local business, James Walker.
The company who have been manufacturing in Cockermouth for over 50 years and employs approximately 400 staff  invited us to take part in their staff Wellbeing day.
The aim of the day was to encourage their staff to engage in the event and raise their awareness of a variety of topics including their health and wellbeing.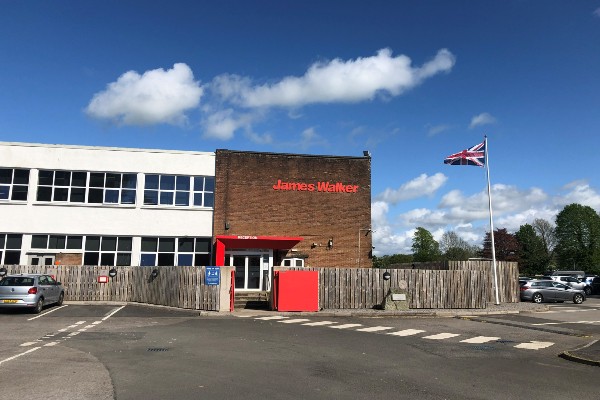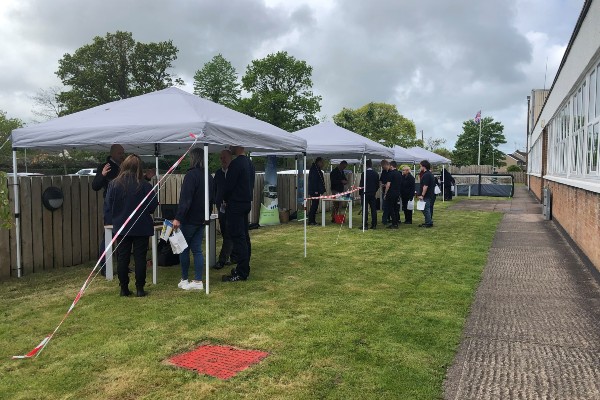 We contributed a full timetable of events during the day and received fantastic engagement from the James Walker team. Around 200 people visited our stalls and presentations. Many of these were patients at Castlegate & Derwent Surgery and found the opportunity to talk to us directly just brilliant and very informative.
Feedback from the participants was that they did not realise all of the services that we provide to our patients and how we go the extra mile to provide the best possible care, a big part of the day was to raise awareness and to spread the word about the services we provide and how we can signposting to some of the fantastic local services we have in the area.
We started the day with our Care Coordinator Anne Stoddart holding a drop in session chatting and highlighting the work that the team do. Providing our patients, carers and families with support to manage their health and wellbeing with signposting to services available in the community which may help to remain independent at home. The team can provide help for age 65 and over, with our Social prescriber Eric Field helping patients to improve their health, wellbeing and social welfare by connecting them to a wider network of local services for the under 65's.
Bernie from West Cumbria Carers and Anne Stoddart, our Care Coordinator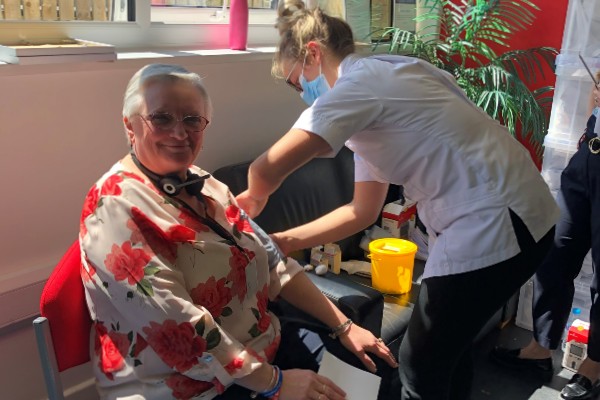 Anne was joined by Bernie from West Cumbria Carers who attended the event highlighting the work that they do in our local area for carers. Both received many enquiries about looking after elderly relatives or neighbours and what help and support is available.
Castlegate Pharmacy also came along to the event and provided healthy living advice and health checks, they were joined by our Lead Nurse Barbara Robinson and student nurse Sarah Todhunter who carried our Blood pressure checks, check for risk of diabetes, lifestyle questionnaires and general advice to keeping well. 
We planned three presentation session that were very popular with the staff of James Walker.
Dr Rigg presented a very informative talk on the topic of Menopause and women's health, the group were very interactive asking lots of questions.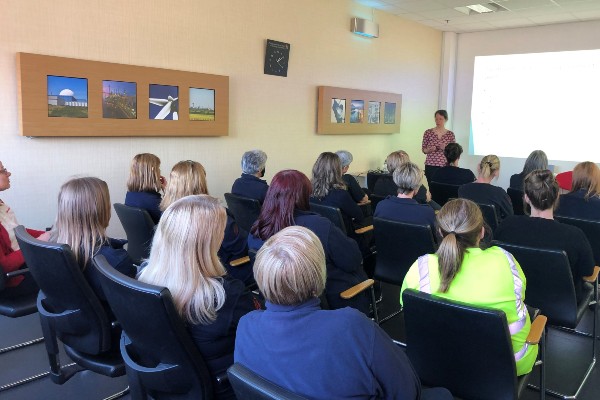 Dr Rigg presenting her talk on Menopause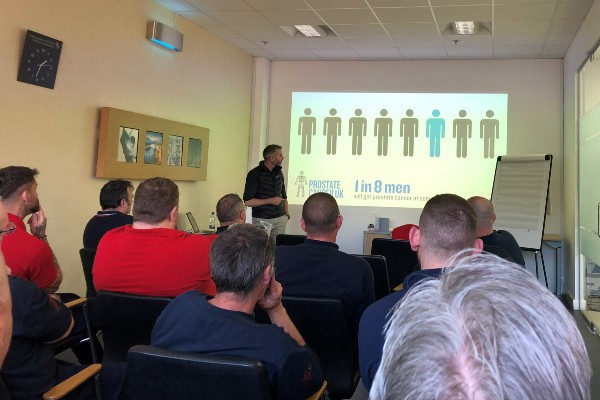 Dr Rudman Mens Health presentation
Next Dr Rudman spoke to a group of male workers about Prostate Cancer, signs to look out for and when you should see your GP.
Finally we were joined by Laura Clements from the Familiar Faces team. Laura, a Cognitive Behavioural Therapist spoke to a very attentive group on anxiety, worry and how to help a children who suffering from worry. She delivered a brilliant, interactive talk to the group providing techniques and ways to ground your busy mind and thinking clearly of ways to address the situation for both yourself and you family.
All sessions allowed the participants the opportunity to ask questions that were important to them and feedback following the events was nothing but high praise.
It is a perfect example of the surgery working with our local community, supporting our patients and their families with the knowledge and advice to be happy and well.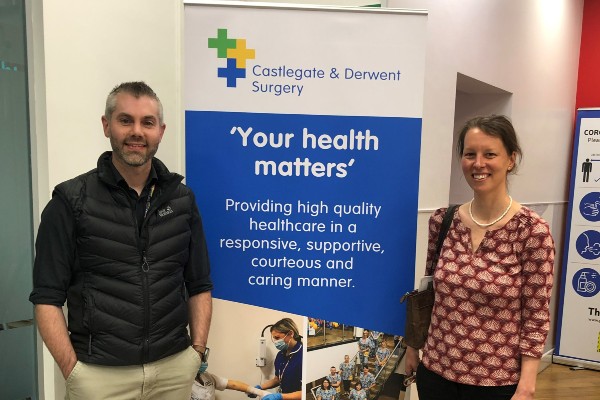 Dr Rudman & Dr Rigg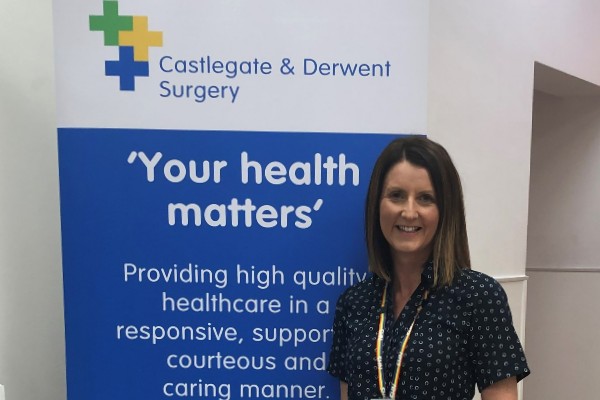 Karen at the Castlegate & Derwent Surgery stall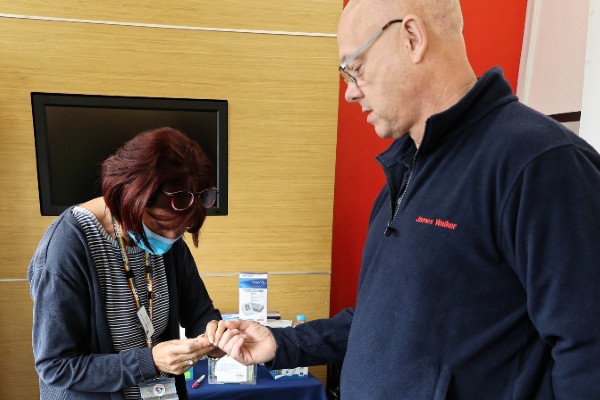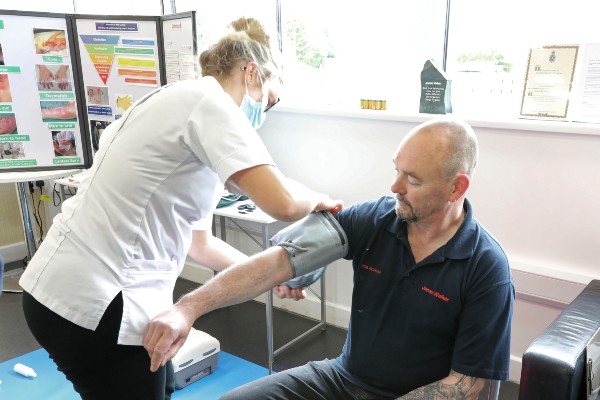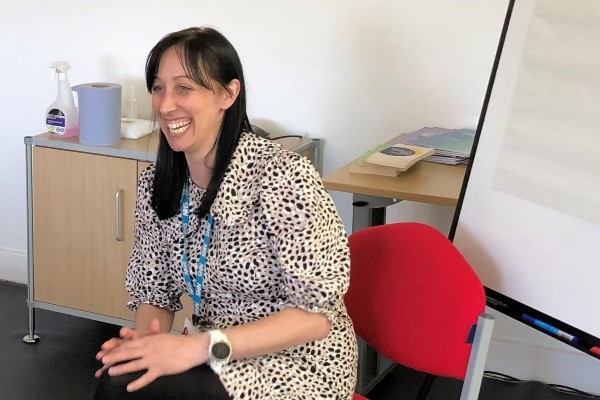 Laura Clements from Familiar Faces

Bernie West Cumbria Carers
Published: May 13, 2022