Research Studies
Our surgery are proud to participate in a whole range of research studies and are looking for patients to take part.

Research is essential to find out which treatments work better for patients.

It plays an important role in discovering new treatments, and making sure that we use existing treatments in the best possible way. Research can find answers to things that are unknown, filling gaps in knowledge and changing the way that healthcare professionals work.

If you fall into the criteria for a study we will send you an invitation, alternatively you can contact Michelle Adams our Research Nurse for further information about taking part.
Our current studies
Aysymptomatic Study
A research study called ASYMPTOMATIC (Assessing Symptom-driven versus Maintenance Preventer Therapy for the Outpatient Management of Asthma in Children). The ASYMPTOMATIC study aims to compare two groups: (1) children taking inhaled steroids every day (daily) with (2) children taking them only when they have asthma symptoms (symptom-driven). We want to find out whether taking inhaled steroids in a 'symptom-driven' way is a safe and effective way to prevent asthma attacks. Each time you complete the full questionnaire you will receive a £5 gift voucher.
CICADA
We are looking to speak to people in Cumbria about their pandemic experiences. The CICADA study is a large national research study exploring the pandemic experiences of different groups of people across the UK. We are particularly looking to Interview people who are coping with a  mental health condition, disability or other chronic health condition. The results of the study will be used to help improve health and social care for vulnerable groups and minority communities. The CICADA study will give you a £20 voucher as a thank you for your time.
ERICA
Study Electronic Risk Assessment for Cancer- Our practice is one of over 500 GP Surgeries across England working with researchers at the University of Exeter on a large research study. The researchers are trying to find out if new computer-based risk assessment tool can help to identify cancer earlier.  Half of the GP surgeries will be given access to the risk assessment tool and half will not.
MAGNIFY
Do you have COPD? Our practice is participating in a research study which aims to support treatment use in patients with COPD through the use of a novel device. This device can be offered to suitable patients for 12 months, for the use of Ultibro inhaler. It monitors inhalations and sends reminders to the users smartphone and reminds them to take their daily dose. It also allows healthcare professionals to monitor patients' inhaler use and provide more personalised support.
SEROLOGY SURVEILLANCE
We are collecting blood samples to look at the background immunity of the population to COVID-19. This would entail your health care professional taking an additional bottle of blood from patients who are coming into the practice for a prescheduled blood test. What is the purpose of this and why is it important? As COVID is still a relatively new disease, we are still learning about how it spreads and its effect on humans. Analysing the blood samples will help us better understand the virus.
Surgery success
In the latest figures provided by the NIHR- National Institute for Health Research our surgery and patients involved helped us to obtain the following results for our area:
Second position for number of participants recruited by GP practice. With 452 patient getting involved in our research studies in the year 2021/2022
Second position for the number of studies in which GP Practices participated. With us taking part 9 studies during the year.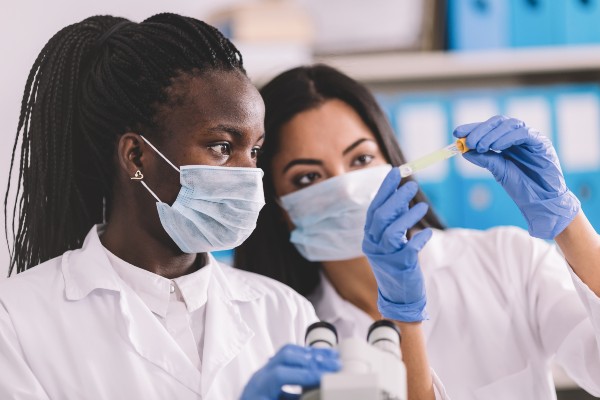 Success stories
 In 2019 our surgery gained top position in the national awards for our work with the Relieve IBS study
The feedback we received from our patients was very positive and the quality of data provided by our patients was excellent. Research studies can be life changing for patients and we would like to thank all our patients who take part.
We caught up with one of our patients who took part in the Relieve IBS-D study and some of the words used were ' Life changing' 'amazing' and 'finally real relief from debilitating symptoms'
Be part of better health and social care and be a research volunteer!