We are proud to be supporting Pride month and our LGBTQ+ community
Pride month is about acceptance, equality, celebrating the work of LGBTQ+ people, education in LGBTQ+ history and raising awareness of issues affecting the LGBTQ+ community.

As a practice our priority is to ensure that we are inclusive to all and we welcome everyone as an individual.

Members of the team have been taking part in two awareness training session presented by Debbie Wood, Talking Therapies Lead at OutREACH Cumbria.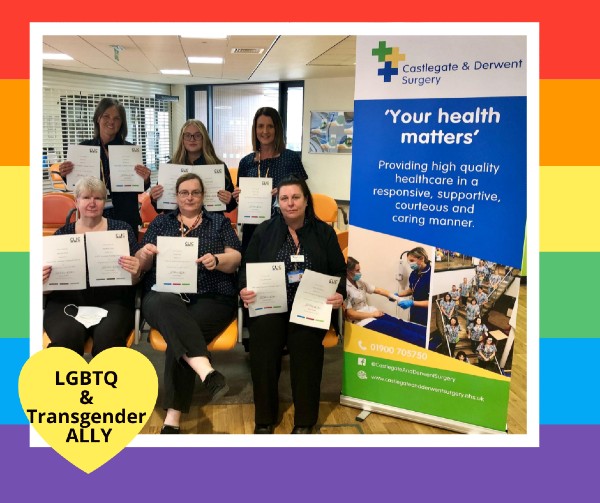 The training included
Addressing Inequality with Gender & Sexual (LGBT) Minorities.
Understanding gender and sexuality, Health inequality – history and consequences, Getting it right - addressing inequality and being supportive
Working Supportively with Gender Diversity.
What is gender, what is transgender, what is non-binary? Trans mental and physical health – treatment and issues? Getting it right – the law and being supportive
We will continue to learn and develop our systems to make our surgery a safe and welcoming environment.
Published: Jun 7, 2022