Our Appointment System
Our GP's are working in different ways to provide with the best possible care
GP appointments
These are released at 8am, please contact our Reception on 01900 705750 to book a same day appointment.
You will receive a telephone call first from our clinicians and then if required you will be asked to attend surgery for a face to face appointment.
We do also offer pre bookable appointments with our GP's. These appointments are released at various time throughout the day. Contact our Reception to book.
All other clinical team members can be pre booked in advance
Thank you, any issues just let me know
How To Book An Appointment

All our doctors and nurses see patients by appointment only. To make an appointment please telephone 01900 705750, call in personally or online through Patient Access or the NHS App.

Surgeries are held, mornings, afternoons and evenings from Monday to Friday. It is usually possible to pre-book to see the doctor of your choice. It may not be possible to see the doctor of your choice for urgent appointments.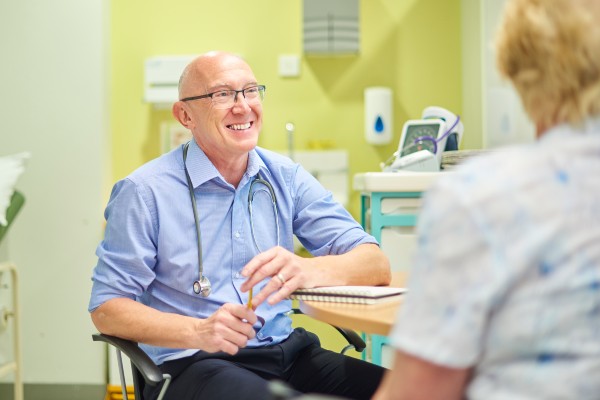 What's The Problem?
When you ring to book an appointment, the receptionist will ask for a brief idea of the problem. This is so that they can offer you the right type and length of appointment, with the right person. If you prefer not to say, that's fine, just let the receptionist know.
Please be aware that GP face-to-face appointments are 10 minutes, and telephone appointments are 5 minutes. GP's will always give each patient the time they need to ensure their healthcare concerns are met, so if you believe you may need a longer appointment, please speak to our reception team at time of booking. If it is possible to book a double appointment or book an appointment with a Nurse for longer, we will.
Who To See?
You don't always need to see a doctor. We offer a wide range of services provided by our nurses. They often have more appointments available. Sometimes the reception or administration staff will be able to help with your query, e.g. for test results or enquiries about letters or forms. If in doubt the receptionist can advise. You can also consult your local Pharmacist as they can often deal with your medical complaint. Please click here to find out more about who best to see at the surgery.
We do ask that if you have an ongoing problem that you endeavor to book with the same doctor to ensure we can offer the best continuity of care possible.
Requests from Hospital consultants for additional tests
We receive a lot of requests from patients who require additional tests for a hospital consultant. Find out how it works.
Urgent Appointments
We have had to consider alternative options for managing our on the day demand as we are seeing this steadily increase. We currently offer a system of telephone triage ran by GPs and appropriately trained nurses (this means that your problem will be discussed with a health professional over the telephone who will determine the medical priority). Telephone appointments on average allow for two patient contacts in 10 minutes compared to one patient contact face to face. Minor ailments can be managed by our experienced nursing team, releasing GPs to deal with more complex health issues. 
The triage appointments are released on the day, a clinician will contact you on a telephone number you provide.  More details will be taken; this allows a number of problems to be dealt with over the phone, meaning you don't have to attend surgery.  If you have a health issue that needs to be seen, you will be given an appointment with the most appropriate professional in a time scale that is appropriate for the problem. Urgent problems can therefore be dealt with on the same day.
It is worth adding that you may not always see a doctor, we have highly trained nurses, nurse prescribers and nurse practitioners who can often deal with many short term health issues.
Video Consultations And Digital Images
Our GPs and clinicians are increasing the use of video consultations with patients and may ask patients to send in digital photographs if appropriate that will help us to assess the patient. You will receive a text message with instructions of how to send the image. By sending the image you are consenting to the image being saved on your medical record.
Online Appointment Booking
You can book an appointment the NHS app or Patient Access once you have registered. Using the app will allow you to book, check and cancel appointments 24 hours a day, 7 days a week from the comfort of your home.  
Alternative appointments may be available by contacting reception if the date/time you require is not available online.
Inappropriate use of this access system can lead to removal of your ability to book appointments online.
To allow full access to the online app's you may be required to complete our Online Access application form and provide identification. Details can be obtained from our Reception team. 
Understanding Our Appointment System
We are often asked the question 'I don't understand how your appointment system works' therefore we have tried to put together some information for patients to help answer this question and ensure you get the most from your appointment. Click here to find out more
Text Messaging Service
Would you like to receive text message appointment reminders?
If you wish to use the text messaging service please either inform our reception team or complete a text message details form and hand into reception. Click here to submit the form online or collect a copy from Reception.
This service sends reminders to your mobile telephone one day in advance of your appointment to allow you to cancel if you cannot make it.
We send text reminders for GP, nurse and healthcare appointment.  Also we can advise you of any campaigns we are running for example flu clinic dates.
You can also cancel your appointment using the text back service, helping us to reduce the number of 'Did Not Attend' appointments.