We have our winner of the Daffodil competition!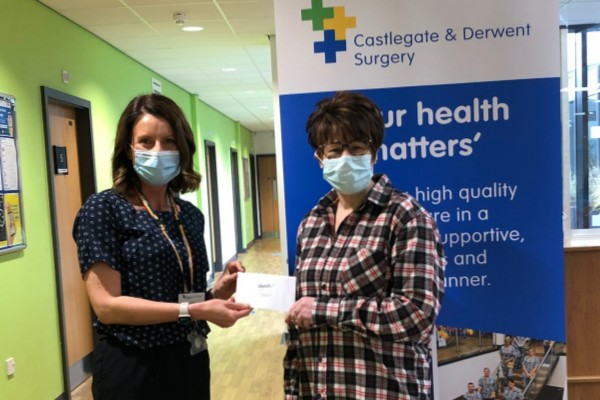 Winner of the surgery daffodil competition Debra Kirkbride being presented with a Veeva voucher by Karen Varty from the surgery
We have a winner!

Congratulations go to Debra Kirkbride who is the lucky winner of a VeeVa voucher.

Debra correctly guessed we had 58 daffodils painted on our surgery windows.

The artwork was created by the very talented sixth form art students from Cockermouth School and was part of the Cockermouth Rotary club host of golden daffodils event in the town.

It certainly brightened up our end of town! Thank you to all who took part!
Published: May 6, 2022